The most famous real and fictional dogs in history. We know that dogs are animals with beautiful feelings, which bring us great joys and exciting experiences. In addition, they fill our lives with beautiful and unforgettable memories. They are willing to give us all their love, loyalty and trust unconditionally. And with good reason, they have earned the right to be named "as human beings' best friends".
On this occasion we have decided to present you with a list of the most famous real and fictional dogs in history. These dogs earned a special place, thanks to their incredible feats, or because film and television were commissioned to create fantastic stories about canine characters that marked our lives.
The most famous royal dogs in the world
First of all, we are going to introduce you to the most famous real dogs in the world. Those who earned an important place in history for their great heroism and skill, do not stop reading.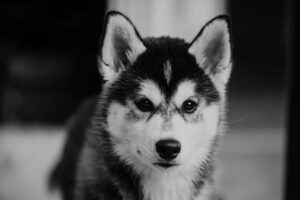 Laika.
This famous Soviet dog was the first living being to travel to outer space. In 1957 he set out on his journey and unfortunately died within 5 hours of taking off from stress and lack of oxygen. This event put animal experiments in the spotlight. Since then Laika has been an icon in history.
Balto
Balto is a Siberian husky, and he was a true hero because he led a group of dogs down a snow-filled road. Until arriving in a distant village and delivering some vaccines that were necessary to save a group of children sick with diphtheria.
Hachiko
This Akita Inu breed dog is a true symbol of the loyalty of dogs to their humans. Hachiko went every day to the same train station in Tokyo to wait for its owner, a university professor. After his owner passed away, this dog continued to wait for him at the same time and in the same place for the next 10 years, until the last day of his life. When the authorities learned this story they decided to make a statue in his honor.
Stubby
Sergeant Stubby was a hero of World War I. It was a pit bull terrier that accompanied the American troops. He was in charge of warning of dangers and gases that could be harmful. At the end of the war, this dog was decorated by the French and American government.
Famous dogs in cartoons and animated films.
Throughout history, many cartoons have gained a place in the hearts of children and adults. And it is natural that in several of them there are dogs that have become unforgettable characters. Below, we present the dogs that we consider most famous in cartoons and animated films.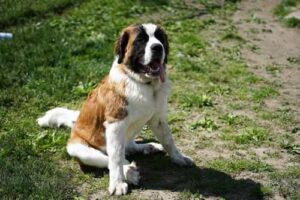 Scooby Doo.
How to forget this Great Dane; Shaggy's faithful friend and companion of adventures. These two individuals, along with other characters, were dedicated to solving mysterious cases where they involved supernatural phenomena such as monsters or ghosts. In the end, there was always a logical explanation for these mysteries. This series premiered in 1969, however, over the years, various changes have been made, and even Scooby Doo films already exist.
Pluto
We all remember the famous Disney mouse, Mickey Mouse and his faithful hound friend named Pluto. A fun big yellow dog, with long black ears; who accompanied his owner to live exciting adventures. It is believed to be a Bloodhound, a breed of dog that is characterized by being gentle, patient, noble and kind, ideal for children. His first appearance on television was in 1930.
Snoopy
If you don't know Snoopy, then you are a being from another planet. This is one of the most famous cartoon dogs in the world. His first appearance came in 1950 as a comic book character. Subsequently, came the animated series on television. He is known for being Charlie Brown's eternal companion, and for his peculiar perspective on life. You can learn a lot from it; Did you know that it is a Beagle?, the breed of dog considered the most intelligent in the world. Surely it is to is the reason for his great wisdom.
Lady and Tramp.
In 1955, the Walt Disney Company released the film Lady and the Tramp. A romantic story between a female Cavalier King Charles Spaniel dog breed (one of the most distinguished breeds in history; it is even considered to be royalty) and a homeless mongrel dog. How to forget the mythical scene where both dogs share a plate of spaghetti and at the end touch their noses, symbolizing a kiss of love.
Muttley.
In the year 1968, the cartoon Wacky Races was released, whose villain of the story was Dick Dastardly, a hilarious and incompetent character, who had a funny companion named Muttley; a dog, with no defined breed (maybe it was mestizo). This dog doesn't speak, however, he has a peculiar choppy laugh that he uses to poke fun at Dick Dastardly's failed plans. In addition, he emits growl in the form of a murmur as a complaint when Dastardly had annoying attitudes.
Pongo and Perdita.
They are the most famous Dalmatians on the screen, they became known in the renowned film 101 dalmatians, released in 1961 by Walt Disney. In this film, the story is told of how these two dogs try to save all their puppies from the evil Cruella de Vill, the villain who is willing to do anything, in order to get a coat made with the skin of these beautiful dogs, but fortunately does not succeed and the puppies live happily ever after.
Santa's Little Helper
A Dog breed Spanish Greyhound, which has been acquiring greater fame over the last thirty years as the mascot of Bart Simpson. This friend came to the Simpson family in 1982, when he was abandoned by his original owner for losing a dog race and Homer decides to take him home. Since then, he has been a mischievous, but faithful friend of the family.
Fog
Remember the beautiful story of a little girl who lived in the Swiss Alps with her beloved grandfather? Yes, we refer to Heidi, a cartoon that saw the light of day for the first time in 1975. In this story appears Fog, a huge and beautiful St. Bernard whose owner is Heidi's grandfather. Did you know that in real life.
The most famous fictional dogs in the world.
There are other fictional dogs that became famous thanks to show business. Which we will mention below.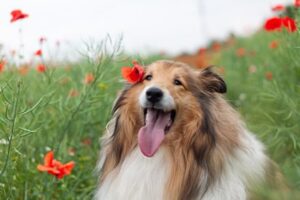 Rin-Tin-Tin
This German shepherd became famous for his appearance in more than 27 Silent Hollywood films. In 1929 he even received several votes to be the winner of an Oscar, however, the academy itself had to deny him for not being a person. During the fifties, they made a successful television series. Did you know that his mark is embodied in the famous Hollywood Boulevard Walk of Fame.
Lassie.
She is a female of the Collie breed, (one of the most intelligent dog breeds in the world) who starred in endless exciting adventures. Her first appearance took place in the newspaper "The Saturday Evening Post" in 1938; where the story called "Lassie come home" was published From there various films, television series, and even books were created with Lassie as the protagonist.
Beethoven
In 1992, the fabulous story of a St. Bernard named Bethoven hit the big screen. A huge and furry dog that stole the heart of an entire family, due to its unconditional love, generosity and loyalty that it professes to them. He is willing to take any risks in order to defend his loved ones from the sinister plans of the villains.
Rex
Another German shepherd who played the most famous detective dog on television. Thanks to his enormous intelligence, he helped the police solve important crimes and find missing people. He always had exciting and fun adventures. This Austrian series began airing in 1994.
We've come to the end of these exciting and fun stories about The most famous real and fictional dogs in history.