A Step-by-Step Guide to Training Your New Puppy. Congratulations on bringing home your new furry best friend! Training your puppy is an essential part of responsible pet ownership, and it can be a fun and rewarding experience for both you and your pup. In this guide, we'll walk you through the basics of puppy training, from potty training to advanced commands, and help you set your puppy up for success.
Introduction
Training your puppy is about more than just obedience. It's about building a strong bond with your pet, helping them feel secure, and teaching them how to behave in your home and in public. But, before you start training, it's important to have realistic expectations. Puppies are like babies, and it takes time and patience to help them learn. Additionally, different puppies will have different learning styles, so it's important to find the training method that works best for you and your pup.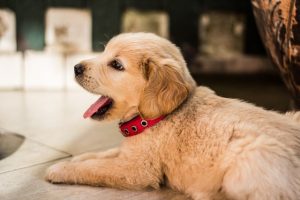 Basic Commands Training
Potty training is often the first step in puppy training, and it's an essential one. Start by taking your puppy outside frequently, especially after they wake up, eat, or drink. Use a specific command, such as "go potty," to signal when it's time to go. When your puppy goes potty outside, praise them and give them a treat. Consistency is key, so stick to a schedule and be patient.
Next, teach your puppy the "come" command. This is an important safety command, and it's also a great opportunity for bonding with your puppy. Start by calling your puppy's name, and then use the "come" command. When they come to you, reward them with a treat and praise.
Teaching your puppy the "sit" and "stay" commands is also important. Start by luring your puppy into the "sit" position with a treat and saying "sit." Then, gradually add the "stay" command, and reward your puppy for staying in the "sit" position.
Socialization Training
Socialization is an important part of puppy training. It helps your puppy learn how to behave around other people and animals, and it also helps them develop confidence. Start by introducing your puppy to new people and animals, and gradually expose them to new environments and stimuli. This can include everything from crowded city streets to loud noises, and everything in between.
Advanced Training
Once your puppy has mastered the basics, it's time to move on to advanced training. Obedience training can help your puppy learn more commands and behaviors, while agility training can help build their coordination and confidence. Tricks and games are also a fun way to keep your puppy engaged and entertained.
Consistency and Patience
Training your puppy takes time, patience, and consistency. Stick to a consistent training schedule, and be patient with your pup as they learn and grow. Celebrate their successes and progress, and remember that even the most well-trained dogs will have occasional setbacks.
Conclusion
Training your new puppy can be a fun and rewarding experience, and it's an essential part of responsible pet ownership. With a little patience and consistency, you can help your puppy grow into a well-behaved and happy companion. So, grab your treats, toys, and praise, and let's get started!