There are dog breeds that will always look like puppies, either because of their appearance, or because of their personality. Even when they become adults, they still retain the innocence, the desire to play and the energy of the smallest dogs; and there are many people who find this aspect one of the most tender and attractive. However, not everyone likes very much that their pet is an eternal puppy.
For that reason, when it comes time to choose a furry friend, you should take into account characteristics such as their size; if they are going to be alone at home for a long time; It is suitable for living in the company of older adults or children, it will require a lot of physical activity or if the dog will be able to adapt to a small space (in case you live in an apartment). So before making a decision, you should first investigate all of the above, or let yourself be advised by the veterinarian or a dog breeder.
Below, we are going to present you with a list of dog breeds that will always look like puppies. Do not miss this interesting information and find out if one of these dogs will be your furry best friend for many years.
Chihuahua
This breed of dog is considered to be the smallest in the world. This characteristic, in combination with his sweet eyes, gives the impression that he never ceases to be a cute puppy. He is also a rather curious dog, has a lot of energy and is very affectionate with his family. It is also the longest-lived dog in existence. So if you want to have a dog of this breed, you must be prepared to have it in your life for the next 20 years.
Maltese Bichon
The Maltese bichon is also a small breed dog. And unlike the chihuahua, this dog has a lot of fur; features that give it the appearance of a plush puppy. If you provide him with proper care, such as constantly brushing, bathing or cutting his hair when necessary, he will not lose his appearance of an eternal puppy. It is ideal for living in an apartment, for families with children and for the elderly. He is as affectionate and endearing as his gaze reflects.
Papillon
This is one of the most curious and fun-looking dog breeds; it is small and has large, upright ears, resembling a butterfly. He has an affable character, is friendly, friendly and with enough energy, so he likes to play a lot, and more with the children of the house; just as if it were a puppy. It is also very docile and a very sensitive dog that will be attentive to the feelings and emotional state of its owners. It is an ideal dog to live in small apartments and adapts very quickly to city life.
Cocker
Another breed of dog that will always look like puppies, is the cocker. It has a pair of huge eyes, which express great sweetness; and a nice corner on the muzzle, which gives the impression of always smiling. It is a very friendly animal, which needs to be accompanied by its family as long as possible; loves children and pleases their owners. Thanks to these characteristics, it is regarded as an excellent companion dog, and will never lose its beautiful puppy appearance.
Pomeranian
This little furry, has large brown eyes and a sharp muzzle, which gives him a youthful appearance throughout his life. And even its abundant fur resembles a beautiful stuffed animal. He has a strong temperament and is protective, so he is always alert to what is happening in his environment, and if he perceives any possible risk, he will immediately warn his owner through barking. He tends to be reserved and distrusts any stranger. But once you earn their trust, they will be an extremely affectionate, affectionate and protective dog.
Yorkshire terrier
The Yorkshire has a small, hairy body, which makes it one of the most adorable animals on this list. If you have a dog of this breed, you can give it either of its two styles: with short or long fur, with either of these two options, it will look very tender and innocent, so it will always look like a puppy. This breed stands out for being intelligent and always being alert. It is an excellent dog to live with all types of families, and adapts perfectly to any environment.
Schnauzer
The schnauzer, is also considered as another of the breeds of dogs that will always look like puppies. In recent years, it has become very popular for families who decide to have a dog at home. Because it is a very affectionate, playful, very intelligent animal and can be easily trained.
It is a small dog; and despite the fact that, one of its main features is a huge mustache that covers the entire muzzle, it never loses its puppy appearance, because it has large eyes and a look full of innocence.
Cavalier King Charles spaniel
This is one of the breeds of dog that will captivate you by its innocent and funny look, typical of a puppy; this gaze will be preserved throughout his life. And the life expectancy of this dog can be up to 14 years. Also, it is a perfect companion pet to live in a small apartment, with children or with older people. He is very sensitive, affectionate, playful and sociable; excellent playmate and life partner.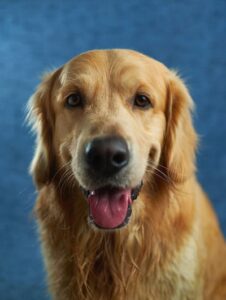 Golden retriever
All the dogs mentioned above, have in common, be of small or medium size. The Golden Retriever, however, is the only dog on this list that is plus-size; since it can reach up to 60 centimeters in height and weigh about 30 kilograms. However, it was included in this list because it is a dog that loves to play throughout its life. He is extremely sociable and very intelligent, so you can train very easily and learn various tricks. It has become one of the most popular dogs, because it adapts favorably to almost any environment, no matter if you live in a small apartment or in a large house with a garden, In addition, it relates very well to any member of the family, including other pets in the house.
These were the dog breeds that will always look like puppies; now you are better informed which of these options may be best for you and your family. But do not forget that you can also take into account the option of adopting a mongrel dog; it doesn't necessarily have to be a breed-specific dog.
A mestizo can meet all your expectations and, in addition, if adopted, you will give a chance to two animals: the one you take home and the one who will take his place waiting for another loving family.