If you are seriously thinking about adopting a puppy, or you are already the happy owner of a little furry. It is extremely necessary that you know this information. Here we will talk about the essential vaccines that every dog should have. In the same way, we will tell you when you should apply the first vaccine in your puppy and how often you have to update the immunization to protect him all his life.
Why should I vaccinate my dog?
In recent years, more and more people are criticizing the vaccination process in dogs. Due to the high price that some veterinarians impose for each vaccine and that the owners must pay to protect their beloved pet. Another factor that causes annoyance in people is the greed of some pharmaceutical companies, which put their desires to make large profits, over the welfare of animals. In addition, we cannot fail to mention that, in several cases, there are excessive revaccinations. For these reasons, there are those who believe that vaccines cause more problems than benefits.
However, despite these ideas; Vaccines protect your dog from highly contagious bacteria and viruses. Therefore, they reduce the risk of infection and the mortality rate. Therefore, when you vaccinate your dog you are not only saving the life of your own puppy, but also that of other animals.
What are the essential vaccines that every dog should have?
As we mentioned earlier; vaccines are necessary to protect the animal and; in part, to their owners, of pathogens that can endanger their lives. In addition, if you want to travel with your dog keep in mind that, in order to enter many countries, you will need to show the vaccination card. Next, we will mention which are the essential vaccines that every dog should have.
Canine distemper
This condition is a very contagious viral disease. It can lead to serious gastrointestinal problems, breathing disorders (such as a strong cough, discharge of pus in the eyes and nose), or seizures and paralysis (known as nerve distemper).
Chronic canine hepatitis (HCC)
Canine adenovirus, which causes infectious hepatitis, is usually acquired through water or food contaminated with urine. At first it causes fever and renal and ocular inflammations. If the virus were to affect the liver, it will cause apathy, vomiting and diarrhea. Unfortunately, chronic canine hepatitis can cause death, mainly in young or weak dogs.
Parvovirus
Puppies are the most affected by this condition, and those who contract it usually die from poisoning or dehydration from strong vomiting, fever up to 41.5 ° C and bloody diarrhea. If a puppy manages to survive this terrible disease, it usually dies a couple of years later from sequelae such as immunodeficiency or heart problems.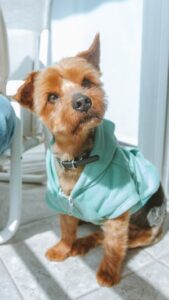 Leptospirosis
This contagious disease can cause organ failure in young dogs or dogs with a weakened immune system, and is often terminal. Unfortunately, humans can also become infected, so you should vaccinate your dog. Because it is a rather dangerous disease.
Rabies
This disease, like leptospirosis, can spread to humans. The symptoms that a dog presents when it gets sick with rabies are a lot of salivation and becomes aggressiveThe animals that come to suffer this condition, do not manage to save themselves.
Kennel cough
Also known as parainfluenza virus mainly affects animals in kennels. This disease is very contagious and causes serious breathing problems, usually a dry and unpleasant cough. In those dogs that have a weakened immune system it can lead to serious infections such as pneumonia and in some cases can end with the death of the animal.
Lyme disease
This bacterial disease is usually harmless, but in some cases it can lead to neurological seizures and paralysis. Which can lead to the death of your pet.
Canine babesiosis
This aggressive infectious disease is accompanied by a high fever and, if it does not receive the appropriate treatment, the destruction of red blood cells occurs, and in a matter of days it will cause the death of the dog.
Ifungal infections
Fungi on the skin of the animal are quite frequent. The most common pathogen in dogs is dermatophyte which causes crusting, dandruff and often hair loss in the affected areas. This fungus can be transmitted by coming into contact with animals or an infected medium such as beds, carpets or brushes.
Leishmaniasis
This is one of the most common tropical diseases in dogs. It is transmitted by small insects called sandflies that inhabit the sand of the coasts. These insects suck blood, attack the cells and organs of the animal. If left untreated, he will die in less than 12 months (from kidney failure). It is worth mentioning that the vaccine that is currently available does not prevent infection, but it increases the immunity of the dog and prevents the disease from becoming dangerous.
When should a dog be vaccinated?
It should begin with basic immunization of the dog; when the protection of the antibodies received from the mother during the lactation period disappears. Which is usually at eight weeks.
Vaccines contain live or attenuated bacteria or viruses, to which the dog's system reacts by producing antibodies that can fight dangerous germs and pathogens in future infections. However, the puppy will not receive a full immunization until the second or third injection is given. The first vaccine, which is given between eight and twelve weeks of age, only activates the immune system. That is why it would not make sense to administer only the first vaccine.
Over time, the body's immune response is reduced again. To maintain protection against these infectious diseases for life, it is necessary to revaccinate from time to time. Most experts consider that an update can be every three years
Is it recommended to vaccinate a dog that is already sick?
Vaccinations should be given to healthy dogs without special risk of infection. Dogs that are already sick, they cannot be vaccinated. First they must treat the condition and once the animal heals, it is vaccinated. However, as we explained at the beginning, there are some diseases that are incurable, for that reason, it is essential that you vacun your dog in a timely manner and thus avoid the pain of losing your beloved pet.
Side Effects of Vaccines
The most important thing to vaccinate your pet is that your puppy is healthy and has reached the minimum age of eight weeks to react properly to the active ingredients.
The possible side effects that your puppy may suffer are:
Fever
Swelling (painful) at the injection site
Fatigue
Loss of appetite
These symptoms usually disappear on the second or third day, after the injection, but if you detect that these, or other symptoms last for more than a week, you should go to your veterinarian.
After reading the information about the indispensable vaccines that every dog should have, you are already better prepared to protect the health of your faithful furry friend.