What care does an old dog need? Old dogs are just adorable. Having one in your life is a wonderful experience.
However, as with humans, the older they have our dogs it is not uncommon for them to start showing signs of decline in their general health. From poor dental health, eye, skin or hair conditions, osteoarthritis and poor digestion, among many other diseases.
That's why it's extremely important to have some additional care to make sure they stay in the best possible health according to their age.
Here we will answer you the question What care does an old dog need?
Veterinary reviews
It is essential that your dog periodically attends the veterinarian every year for general reviews (in fact, this is recommended for all dogs). If your dog has a condition, the reviews should be more followed and, of course, if you suspect something is wrong, you'd better go with your trusted vet.
Dental care
Many old dogs start having dental problems. Check with your veterinarian to see if you need a deep dental cleaning, i.e. prophylaxis (just note that it requires the use of general anesthesia), or if you recommend any other methods to take care of your teeth.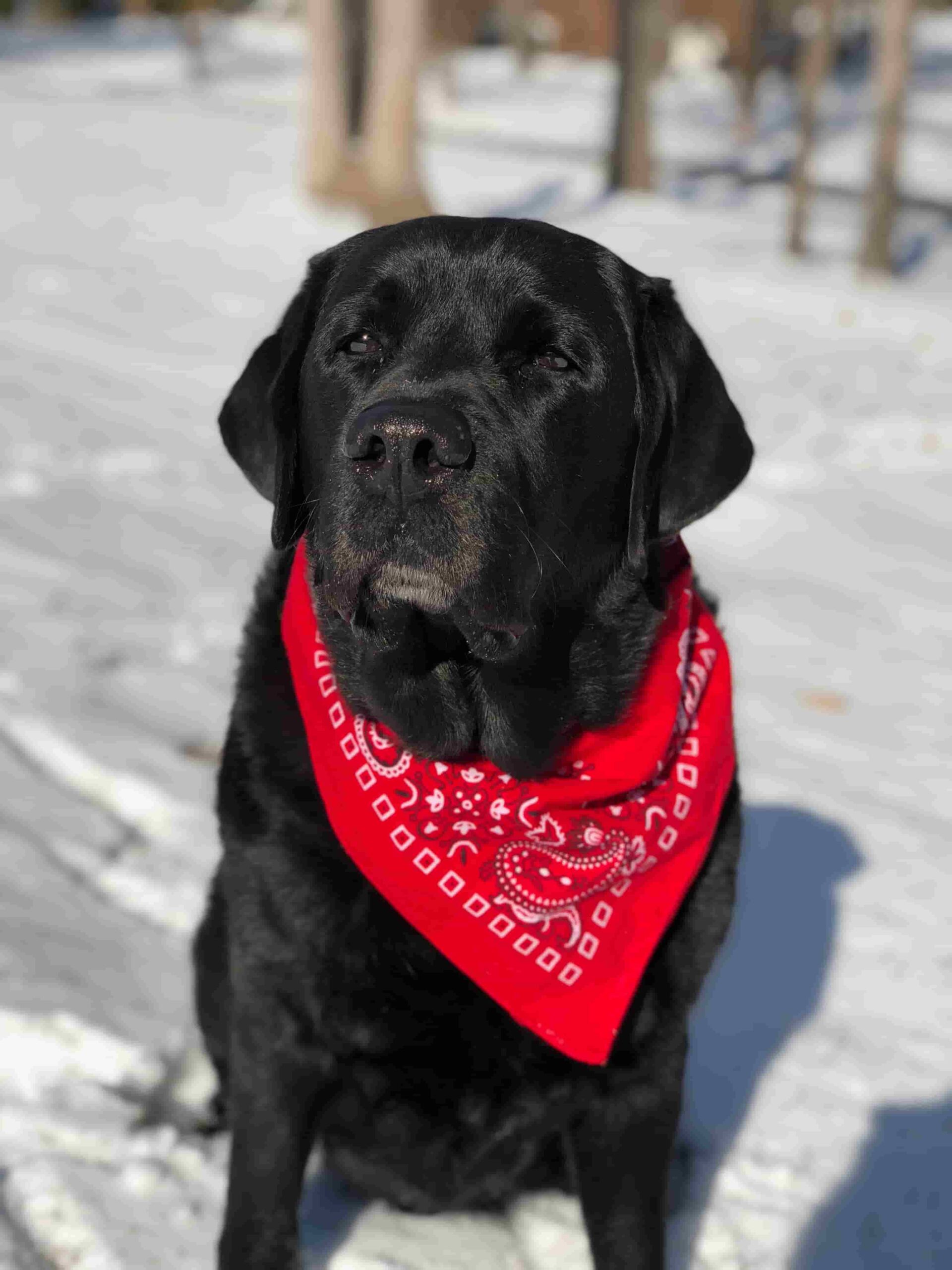 Good food
Most food brands have a special line for older dogs. Talk to your veterinarian if you want to switch to this type of food or if you continue with the usual. Another alternative is to follow a natural diet, but in this case it must be very well balanced (never based on the leftovers of what you eat) in order that your dog is really well nourished.
Take care of your joints
A comfortable, padded bed is a staple to take care of your dog's joints and bones. In addition, it is important that your dog stays in his weight to help him not carry extra pounds. Finally, a glucosamine-based supplement may be ideal to help you stay healthy in this regard.
Let it take sun baths
Dogs love sunbathing and this is because it helps them fix calcium on their bones, gives them energy and makes them feel good. This is especially important in old dogs that, in addition (like human old ones), tend to become cold.
Don't give up the exercise
Many owners think that because their dogs are old they no longer need to exercise. This is a complete mistake. Of course, they should no longer run or exercise too much, but if there are no veterinary contraindications, a slow or medium walk is ideal for them.
Take care of your digestion
Many old dogs start to have constipation, so consult your trusted veterinarian if you notice that their digestion changes.
Respect your space
Old dogs sometimes change their character. This is because they may feel tired, no longer have as much patience, become calmer or prefer to be close to you but in their own space. Be patient with them, with the changes they experience and also take into account that they will no longer want to play as much (this is especially important if there are other dogs or children at home), because you must also teach them to respect their space and not be rude with it.
Lots of love
The most important thing you can give your dog is your unconditional love. There are many old dogs that are abandoned by their "families" because they no longer want to take care of them at this age. Show your dog how much you love him and how grateful you are for living a life with him and make him feel the most loved in the world.
With these simple tips we answer the question What care does an old dog need?